FIFM: 98 films de 34 pays projetés à Marrakech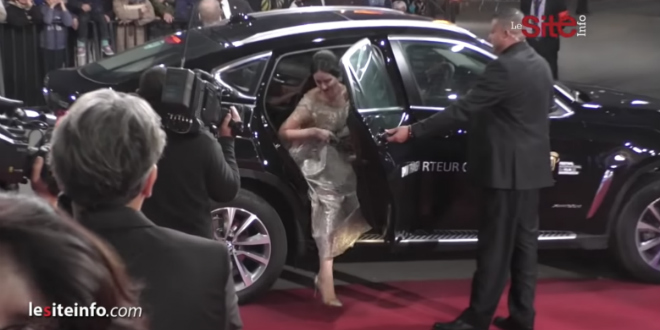 Rabat, le 7 novembre 2019. Du 29 novembre au 7 décembre 2019, festivaliers et amoureux du cinéma découvriront 98 films provenant de 34 pays répartis en plusieurs sections : La « Compétition officielle», les « Séances de gala», une section « Hommage au cinéma australien», les « Séances spéciales», « Le 11e Continent», le « Panorama du Cinéma marocain», la section « Jeune Public», les « Projections Jemaa El Fna», le « Cinéma en audiodescription » et la section « Hommages ».
Pour sa 18e édition, le Festival International du Film de Marrakech (FIFM) met en lumière les cinémas du monde. A travers ses différentes sections, le Festival propose pas moins de 98 longs métrages en provenance de 34 pays. Ils sont le reflet de la diversité et de la créativité de la production cinématographique internationale.
La compétition officielle reste fidèle au positionnement du Festival : montrer des premiers ou seconds longs métrages afin de révéler et de promouvoir les nouveaux talents du cinéma mondial.
Les 14 films en lice pour décrocher l'Étoile d'or de Marrakech témoignent tous d'un sens étonnant du style et de la profondeur de la pensée. Certains osent même explorer de nouveaux territoires et établir des approches personnelles et très originales de la création cinématographique.
C'est également une sélection éclectique, qui met à l'honneur plusieurs univers cinématographiques originaires de différentes régions dans le monde avec 3 films européens (Royaume-Uni, Italie, Serbie), 2 films d'Amérique latine (Brésil, Colombie), un film américain, un film australien, 3 films asiatiques (Chine, Inde, Corée du Sud), et 4 films issus de la région MEA (Maroc, Tunisie, Arabie saoudite, Sénégal). Sur les 14 films en compétition, cinq sont réalisés par des femmes.
En ouverture, les festivaliers ont rendez-vous avec un grand thriller américain : « À couteaux
tirés ». Réalisé par Rian Johnson, il représente une approche moderne et comique du genre du
« murder mystery».
Les séances de gala présenteront, quant à elles, des avant-premières de cinéastes respectés à l'image de « Marriage Story » de Noah Baumbach (États-Unis), « The Irishman » de Martin Scorsese (États-Unis), et « It Must Be Heaven » d'Elia Suleiman (Palestine).
Trois très beaux débuts en réalisation complètent les projections de gala de cette édition :
« Noura rêve » de Hinde Boujemaa (Tunisie, Belgique, France) avec Hend Sabri dans le rôle principal, « Adam » de Maryam Touzani (Maroc) avec Lubna Azabal et Nisrin Erradi. Enfin, la clôture du Festival sera marquée par la projection de « Ras El Sana» de Sakr (Égypte) avec un casting impressionnant de stars égyptiennes de la jeune génération.
Invité d'honneur de cette 18e édition, le cinéma australien sera présent en force à Marrakech cette année, et ce à travers la programmation de pas moins de 25 films entre films d'auteurs, grands classiques et succès populaires dans différents espaces de la ville.
Fidèle à sa tradition d'ouverture sur le monde, la section « Séances spéciales » présentera un large éventail de films issus de différents horizons. En tout, 10 films en provenance des Pays- Bas, de Hongkong, d'Italie, du Mexique, de Tunisie, d'Afrique du Sud, de France et du Soudan seront proposés aux festivaliers.
Créée en 2018, la section « Le 11e Continent » continue d'explorer de nouveaux territoires de la création cinématographique. 11 films, parmi lesquels des fictions et des documentaires, proposeront au public des écritures singulières et innovantes de cinéastes audacieux en provenance de Belgique, du Canada, d'Algérie et du Portugal, entre autres.
Le cinéma national sera, encore cette année, fortement mis en valeur. En plus du film en compétition et de celui montré en séance de gala, le « Panorama du cinéma marocain » présentera une sélection de 4 films avec pour ambition de faire découvrir différentes facettes du cinéma marocain aux professionnels et médias internationaux présents au Festival. Au total, 11 films marocains seront montrés dans les différentes sections du Festival.
Afin d'initier les enfants à la magie du cinéma, le Festival poursuit son programme « Jeune Public » avec la projection de cinq films venus de tous les coins du monde : la Lettonie, la France, l'Égypte, le Japon et la Suède.
Autre temps fort de la programmation grand public du Festival, les projections sur la place
« Jemaa El Fna ». Comme chaque année depuis 17 ans, la place mythique de la cité ocre accueillera, pendant toute la durée du Festival, plusieurs projections de films populaires venus d'Inde, du Maroc, d'Égypte, des États-Unis et d'ailleurs.
Fidèle à son engagement social et citoyen, le Festival International du Film de Marrakech organise cinq projections pour les malvoyants, perpétuant ainsi une tradition de ce rendez- vous cinématographique majeur. Des films en audiodescription qui permettent à ce public aux besoins spécifiques d'avoir accès à une programmation spéciale.
Des hommages seront enfin rendus à des grands noms du cinéma. Des projections de certaines de leurs œuvres majeures seront organisées à cette occasion au cinéma Colisée, dans les deux salles du Palais des Congrès ainsi que sur la place Jemaa El Fna.
OFFICIELLE
BABYTEETH / Australie
De Shannon Murphy
Interprétation : Eliza Scanlen, Toby Wallace, Emily Barclay, Eugene Gilfedder, Essie Davis, Ben Mendelsohn
BOMBAY ROSE / Inde, France, Royaume-Uni, Qatar
De Gitanjali Rao
Interprétation : Cyli Khare, Amit Deondi, Gargi Shitole, Makrand Deshpande
LA FIÈVRE – THE FEVER
(A Febre) / Brésil, France, Allemagne
De Maya Da-Rin
Interprétation : Regis Myrupu, Rosa Peixoto
LAST VISIT
(Akher Ziyara) / Arabie Saoudite
De Abdulmohsen Aldhabaan Interprétation : Osama Alqess, Abdullah Alfahad, Fahad Alghariri, Mousaed Khaled, Ghazi Hamad
LYNN + LUCY / Royaume–Uni
De Fyzal Boulifa
Interprétation : Roxanne Scrimshaw, Nichola Burley
MAMONGA / Serbie, Bosnie Herzégovine, Monténégro
De Stefan Malešević
Interprétation : Marta Bjelica, Dražen Pavlović, Nabi Tang, Vuk Janošević
MICKEY AND THE BEAR /
États-Unis
De Annabelle Attanasio
Interprétation : Camila Morrone, James Badge Dale,
Calvin Demba, Ben Rosenfield, Rebecca Henderson
MOSAIC PORTRAIT
(Ma Sai Ke Shao Nu) / Chine
De Zhai Yixiang
Interprétation : Wang Yanhui, Wang Chuanjun, Zhang Tongxi, Chen Di, Xie Lixun, Liu Yiying, Ke Limu
NAFI'S FATHER
(Baamum Nafi) / Sénégal
De Mamadou Dia
Interprétation : Alassane Sy, Saïkou Lô, Aïcha Talla, Penda Sy, Mamadou Bayo Sarr, Alassane Ndoye
SCATTERED NIGHT
(Heut-eo-jin Bam) / Corée du Sud
De Lee Jih-young, Kim Sol
Interprétation : Moon Seun-ga, Choi Jun-woo, Kim Hye-young, Lim Ho
SOLE / Italie, Pologne
De Carlo Sironi
Interprétation : Sandra Drzymalska, Claudio Segaluscio, Bario, Barbara Ronchi, Bruno Buzzi
TLAMESS / Tunisie, France
De Ala Eddine Slim
Interprétation : Abdullah Miniawy, Souhir Ben Amara, Khaled Ben Aïssa
LE MIRACLE DU SAINT INCONNU – THE UNKNOWN SAINT
(Sid El-Majhoul) / Maroc, France
De Alaa Eddine Aljem
Interprétation : Younes Bouab, Salah Bensalah, Bouchaib Essamak, Mohamed Naimane, Anas El Baz, Hassan Ben Bdida, Abdelghani Kitab, Ahmed Yaab, Ahmed Yarziz
VALLEY OF SOULS
(Tantas Almas) / Colombie, Belgique, Brésil, France
De Nicolás Rincón Gille
Interprétation : Arley de Jesús Carvallido Lobo
ADAM / Maroc, France, Belgique
De Maryam Touzani
Interprétation : Lubna Azabal, Nisrin Erradi, Douae Belkhaouda, Aziz Hattab, Hasna Tamtaoui
THE IRISHMAN / États-Unis
De Martin Scorsese
Interprétation : Robert De Niro, Al Pacino, Joe Pesci, Harvey Keitel, Ray Romano, Bobby Cannavale, Anna Paquin
IT MUST BE HEAVEN / France, Qatar, Allemagne, Canada, Turquie, Palestine
De Elia Suleiman
Interprétation : Elia Suleiman, Tarik Kopti, Kareem Ghneim, George Khleifi, Raiïa Haiïdar, Gael García
Bernal
À COUTEAUX TIRÉS
(Knives Out) / États-Unis
De Rian Johnson
Interprétation : Daniel Craig, Chris Evans, Ana de Armas, Jamie Lee Curtis, Michael Shannon, Don Johnson, Toni Collette, Christopher Plummer
MARRIAGE STORY / États-Unis
De Noah Baumbach
Interprétation : Scarlett Johansson, Adam Driver, Laura Dern, Alan Alda, Ray Liotta, Julie Hagerty, Merritt Wever, Azhy Robertson
RAS EL SANA / Égypte
De Sakr
Interprétation : Eyad Nassar, Ahmed Malek, Sherine Reda, Engy El Mokaddem, Ali Kassem
NOURA RÊVE – NOURA'S DREAM
(Noura Tahlam) / Tunisie, France
De Hinde Boujemaa
Interprétation : Hend Sabri, Lotfi Abdelli, Hakim Boumsaoudi, Imen Cherif, Saif Dhrif, Jamel Sassi
ALL THIS VICTORY
(Jidar Al-Sawt) / Liban
De Ahmad Ghossein
Interprétation : Karam Ghossein, Adel Chahine, Boutros Rouhana, Issam Bou, Khaled, Sahar Minkara, Flavia Juska Bechara
IF ONLY
(Magari) / Italie, France
De Ginevra Elkann
Interprétation : Riccardo Scamarcio, Alba Rohrwacher, Ettore Giustiniani, Oro de Commarque, Millo Roussel, Celine Sallette, Brett Gelman
MOFFIE / Afrique du Sud
De Oliver Hermanus
Interprétation : Kai Luke Brummer, Ryan de Villiers, Matthew Vey, Stefan Vermaak, Hilton Pelser
NO. 7 CHERRY LANE
(Ji Yuan Tai Qi Hao) / Hong Kong, Chine
De Yonfan
Interprétation : Sylvia Chang, Zhao Wei, Alex Lam, Kelly Yao, Teresa Chung, Jiang Wen-li, Nathalie Duplessis
NOTRE-DAME DU NIL – OUR LADY OF THE NILE /
France, Belgique, Rwanda
De Atiq Rahimi
Interprétation : Santa Amanda Mugabekazi, Albina Sydney Kirenga, Angel Uwamahoro, Clariella Bizimana, Belinda Rubango Simbi, Pascal Greggory
UN FILS – A SON
(Bik N'Ish) / Tunisie, France, Liban, Qatar
De Mehdi M. Barsaoui
Interprétation : Sami Bouajila, Najla Ben Abdallah, Youssef Khemiri, Noomen Hamda, Qasim Rawane, Slah Msaddak, Mohamed Ali Ben Jemaa
TERMINAL SUD – SOUTH
TERMINAL / France
De Rabah Ameur-Zaïmeche Interprétation : Ramzy Bedia, Amel Brahim- Djelloul, Slimane Dazi, Salim Ameur-Zaïmeche, Nabil Djedouani
STATE FUNERAL
(Gosurdarstvennye Pohony) /
Pays-Bas, Lituanie
De Sergei Loznitsa
Documentaire
TALKING ABOUT TREES
(Al-Hadith 'An Al-Ashjar) / France, Soudan, Allemagne, Tchad, Qatar
De Suhaib Gasmelbari
Documentaire
WORKFORCE
(Mano De Obra) / Mexique
De David Zonana
Interprétation : Luis Alberti, Hugo Mendoza, Jonathan Sanchez, Horacio Celestino, Francisco Díaz
143, RUE DU DÉSERT – 143 SAHARA STREET / Algérie, France, Qatar
De Hassen Ferhani
Documentaire
ABOU LEILA / Algérie, France, Qatar
De Amin Sidi-Boumédiène
Interprétation : Slimane Benouari, Lyes Salem, Azouz Abdelkader, Fouad Megiraga, Meryem Medjkane, Hocine Mokhtar, Samir El Hakim
ATLANTIQUE – ATLANTICS / France, Sénégal, Belgique
De Mati Diop
Interprétation : Mama Sané, Amadou Mbow, Ibrahima Traoré, Nicole Sougou, Amina Kane
LE LOUP D'OR DE BALOLÉ – THE GOLDEN WOLF OF BALOLÉ/
Burkina Faso, France
De Chloé Aïcha Boro
Documentaire
RÉPERTOIRE DES VILLES DISPARUES – GHOST TOWN
ANTHOLOGY / Canada
De Denis Côté
Interprétation : Robert Naylor, Josée Deschênes, Jean-Michel Anctil, Larissa Corriveau, Rémi Goulet
GHOST TROPIC / Belgique
De Bas Devos
Interprétation : Saadia Bentaïeb, Maaike Neuville, Stefan Gota, Cedric Luvuezo, Willy Thomas, Nora Dari
MOTHER, I AM SUFFOCATING. THIS IS MY LAST FILM ABOUT
YOU. / Lesotho, Qatar
De Lemohang Jeremiah Mosese
Interprétation : Thato Khobotle, Mercy Koetle, Napo Kalebe, Molibeli Mokake, Pheku Lisema
RIDGE
(Säsong) / Suède
De John Skoog
Interprétation : Aron Skoog, Agnieszka Podsiadlik, Billie Åstrand, Gitt Persson
SILENT DAYS
(Hluché Dni) / Slovaquie, République Tchèque
De Pavol Pekarčík
Interprétation : Sandra Sivakova, Marian Hlavac, Alena Cervenakova, Rene Cervenak, Karmen Balogova, Roman Balog, Kristian Gazi
TECHNOBOSS / Portugal
De João Nicolau
Interprétation : Miguel Lobo Antunes, Luísa Cruz, Américo Silva, Tiago Garrinhas, Sandra Faleiro
DE QUELQUES ÉVÉNEMENTS SANS SIGNIFICATION – ABOUT SOME MEANINGLESS EVENTS
(Ahdiaath Bilaa Dlaala)
De Mostafa Derkaoui
Interprétation : Abdellatif Nour, Abbas Fassi- Fihri, Hamid Zoughi, Mostafa Dziri, Aïcha Saâdoun, Mohamed Derham, Salah-Eddine Benmoussa, Abdelkader Moutaâ, Khalid Jamaï, Chafik Shimi, Malika El Mesrar, Omar Chenbout, Mostafa Nissabouri
DANS TES YEUX, JE VOIS MON PAYS – IN YOUR EYES, I SEE MY COUNTRY
(Fi 'Ainaki, Kanshuf Bilaadi) De Kamal Hachkar Documentaire
UNE PLACE SOUS LE SOLEIL – A PLACE UNDER THE SUN
(Makan tahta al-shams) / Maroc, France
De Karim Aïtouna
Documentaire
LES FEMMES DU PAVILLON J – THE WOMEN IN BLOCK J
(Nisaa' Al-Janaah Jim)
De Mohamed Nadif
Interprétation : Assma El Hadrami, Jalila Talemssi, Nisrin Erradi, Imane Mechrafi, Rim Fathi, Fatima
Attif, Kenza Fridou
LES ENFANTS DE LA MER – CHILDREN OF THE SEA
(Kaijū No Kodomo) / Japon
De Ayumu Watanabe
Interprétation : Mana Ashida, Hiiro Ishibashi, Seishu Uragami
DEMAIN EST À NOUS – FORWARD / France
De Gilles de Maistre
Documentaire
PADDY LA PETITE SOURIS – GORDON & PADDY
(Gordon Och Paddy) / Suède
De Linda Hambäck
Interprétation : Stellan Skarsgård, Melinda Kinnaman, Felix Herngren
JACOB ET LES CHIENS QUI PARLENT – JACOB, MIMMI AND THE TALKING DOGS
(Jēkabs, Mimmi un Runājošie Suni) / Lettonie, Pologne
De Edmunds Jansons
Interprétation : Olekts Eduards, Džumā Nora, Keišs Andris, Znotiņš Kaspars, Gāga Gatis, Liniņa Māra, Zilberts Eduards
LE CINEMA EN AUDIODESCRIPTION
POUR LES MALVOYANTS
KORSA / Maroc
De Abdellah Toukouna
Interprétation : Abdellah Ferkous, Bouchra Ahraich, Khouloud Batioui, Fadila Ben Moussa, Omar Azzouzi
GRAND CENTRAL / France
De Rebecca Zlotowski
Interprétation : Tahar Rahim, Léa Seydoux, Olivier Gourmet, Denis Menochet, Johan Libéreau
LION / Royaume-Uni, Australie, États-Unis
De Garth Davis
Interprétation : Dev Patel, Rooney Mara, David Wenham, Nicole Kidman, Sunny Pawar
ET AU MILIEU COULE UNE RIVIÈRE – A RIVER RUNS
THROUGH IT / États-Unis
De Robert Redford
Interprétation : Craig Sheffer, Brad Pitt, Tom Skerritt, Brenda Blethyn, Emily Lloyd
PLACE JEMAA EL FNA
A DAY FOR WOMEN
(Yom Lil-Sitaat) / Égypte
De Kamla Abouzekri
Interprétation : Elham Shahin, Nelly Karim, Ahmad Al Fishawy, Nahed El Sebai, Ahmed Dawood, Mahmoud Hemida, Farouk Al Fishawy, Hala Sedqi, Eyad Nassar
KING KONG / Nouvelle-Zélande, États-Unis, Allemagne
De Peter Jackson
Interprétation : Naomi Watts, Jack Black, Adrien Brody, Thomas Kretschmann, Colin Hanks
MACBETH / Royaume-Uni, France, États-Unis
De Justin Kurzel
Interprétation : Michael Fassbender, Marion Cotillard, Paddy Considine, Sean Harris, Jack Reynor, Elizabeth Debicki, David Thewlis
BAJIRAO MASTANI / Inde
De Sanjay Leela Bhansali
Interprétation : Ranveer Singh, Deepika Padukone, Priyanka Chopra, Tanvi Azmi, Mahesh Manjrekar
BUTCH CASSIDY ET LE KID – BUTCH CASSIDY AND THE
SUNDANCE KID / États-Unis
De George Roy Hill
Interprétation : Paul Newman, Robert Redford, Katharine Ross, Strother Martin, Henry Jones
SHINE / Australie
De Scott Hicks
Interprétation : Armin Mueller-Stahl, Noah Taylor, Geoffrey Rush, Lynn Redgrave, John Gielgud
RÉVEIL DANS LA TERREUR – WAKE IN FRIGHT
De Ted Kotcheff
Interprétation : Donald Pleasence, Gary Bond, Chips Rafferty, Sylvia Kay, Jack Thompson (1971)
LA RANDONNÉE – WALKABOUT
De Nicolas Roeg
Interprétation : Jenny Agutter, David Gumpilil, Luc Roeg
(1971)
PIQUE-NIQUE À HANGING ROCK – PICNIC AT HANGING ROCK
De Peter Weir
Interprétation : Rachel Roberts, Dominic Guard,
Helen Morse, Jacki Weaver (1975)
MAD MAX
De George Miller
Interprétation : Mel Gibson, Joanne Samuel, Hugh Keays-Byrne, Steve Bisley, Tim Burns, Roger Ward (1979)
MY BRILLIANT CAREER
De Gillian Armstrong
Interprétation : Judy Davis, Sam Neill, Wendy Hughes, Robert Grubb, Max Cullen, Aileen Britton, Peter Whitford, Patricia Kennedys (1979)
HÉROS OU SALOPARDS – 'BREAKER' MORANT
De Bruce Beresford
Interprétation : Edward Woodward, Jack Thompson, John Waters, Bryan Brown, Lewis Fitz- Gerald, Rod Mullinar (1980)
THE YEAR MY VOICE BROKE
De John Duigan
Interprétation : Noah Taylor, Loene Carmen, Ben Mendelsohn, Graeme Blundell, Lynette Curran (1987)
UN CRI DANS LA NUIT – A CRY IN THE DARK
(Evil Angels)
De Fred Schepisi
Interprétation : Meryl Streep, Sam Neill, Dale
Reeves, David Hoflin, Jason Reason
(1988)
BLACK ROBE / Canada, Australie
De Bruce Beresford
Interprétation : Lothaire Bluteau, Aden Young, Tantoo Cardinal, Frank Wilson, Billy Two Rivers, August Schellenberg (1991)
MURIEL – MURIEL'S WEDDING
De P.J. Hogan
Interprétation : Toni Collette, Bill Hunter, Rachel
Griffiths
(1994)
SHINE
De Scott Hicks
Interprétation : Armin Mueller-Stahl, Noah Taylor, Geoffrey Rush, Lynn Redgrave, John Gielgud (1996)
LE PUITS – THE WELL
De Samantha Lang
Interprétation : Pamela Rabe, Miranda Otto, Paul Chubb, Frank Wilson, Steve Jacobs
(1997)
LANTANA
De Ray Lawrence
Interprétation : Anthony LaPaglia, Geoffrey Rush, Barbara Hershey, Kerry Armstrong, Rachel Blake, Vince Colosimo, Russell Dykstra, Daniela Farinacci,
Peter Phelps, Leah Purcell, Glenn Robbins (2001)
LE CHEMIN DE LA LIBERTÉ – RABBIT-PROOF FENCE
De Phillip Noyce
Interprétation : Everlyn Sampi, Tianna Sansbury, Laura Monaghan, David Gulpilil, Ningali Lawford, Myarn Lawford, Deborah Mailman, Jason Clarke,
Kenneth Branagh (2002)
BALIBO
De Robert Connolly
Interprétation : Anthony LaPaglia, Oscar Isaac, Damon Gameau, Bea Viegas, Anamaria Barreto (2009)
BRAN NUE DAE
De Rachel Perkins
Interprétation : Rocky McKenzie, Jessica Mauboy, Ernie Dingo, Missy Higgins, Geoffrey Rush, Deborah Mailman, Tom Budge
(2009)
BRIGHT STAR / Royaume-Uni, Australie, France
De Jane Campion
Interprétation : Abbie Cornish, Ben Whishaw, Paul Schneider, Kerry Fox
(2009)
ANIMAL KINGDOM
De David Michôd
Interprétation : Ben Mendelsohn, Joel Edgerton, Guy Pearce, Luke Ford, Jacki Weaver, Sullivan Stapleton, James Frecheville
(2010)
LE PAYS DE CHARLIE – CHARLIE'S COUNTRY
De Rolf de Heer
Interprétation : David Gulpilil, Peter Djigirr, Luke Ford, Bobby Bunungurr
(2013)
MYSTERY ROAD
De Ivan Sen
Interprétation : Samson Coulter, Ben Spence, Simon Baker, Elizabeth Debicki, Samara Weaving,
Richard Roxburgh (2013)
FORCE OF DESTINY
De Paul Cox
Interprétation : David Wenham, Jacqueline McKenzie, Kim Gyngell, Shahana Goswami, Terry Norris
(2015)
LOOKING FOR GRACE
De Sue Brooks
Interprétation : Radha Mitchell, Richard Roxburgh, Odessa Young, Kenya Pearson, Harry Richardson (2015)
LION / Royaume-Uni, Australie, États-unis
De Garth Davis
Interprétation : Dev Patel, Rooney Mara, David Wenham, Nicole Kidman, Sunny Pawar
(2016)
BREATH
De Simon Baker
Interprétation : Samson Coulter, Ben Spence, Simon Baker, Elizabeth Debicki, Richard Roxburgh (2017)
TRUE HISTORY OF THE KELLY GANG
De Justin Kurzel
Interprétation : George MacKay, Essie Davis, Nicholas Hoult, Charlie Hunnam, Russell Crowe,
Orlando Schwerdt (2019)
Pour plus d'informations
www.festivalmarrakech.info